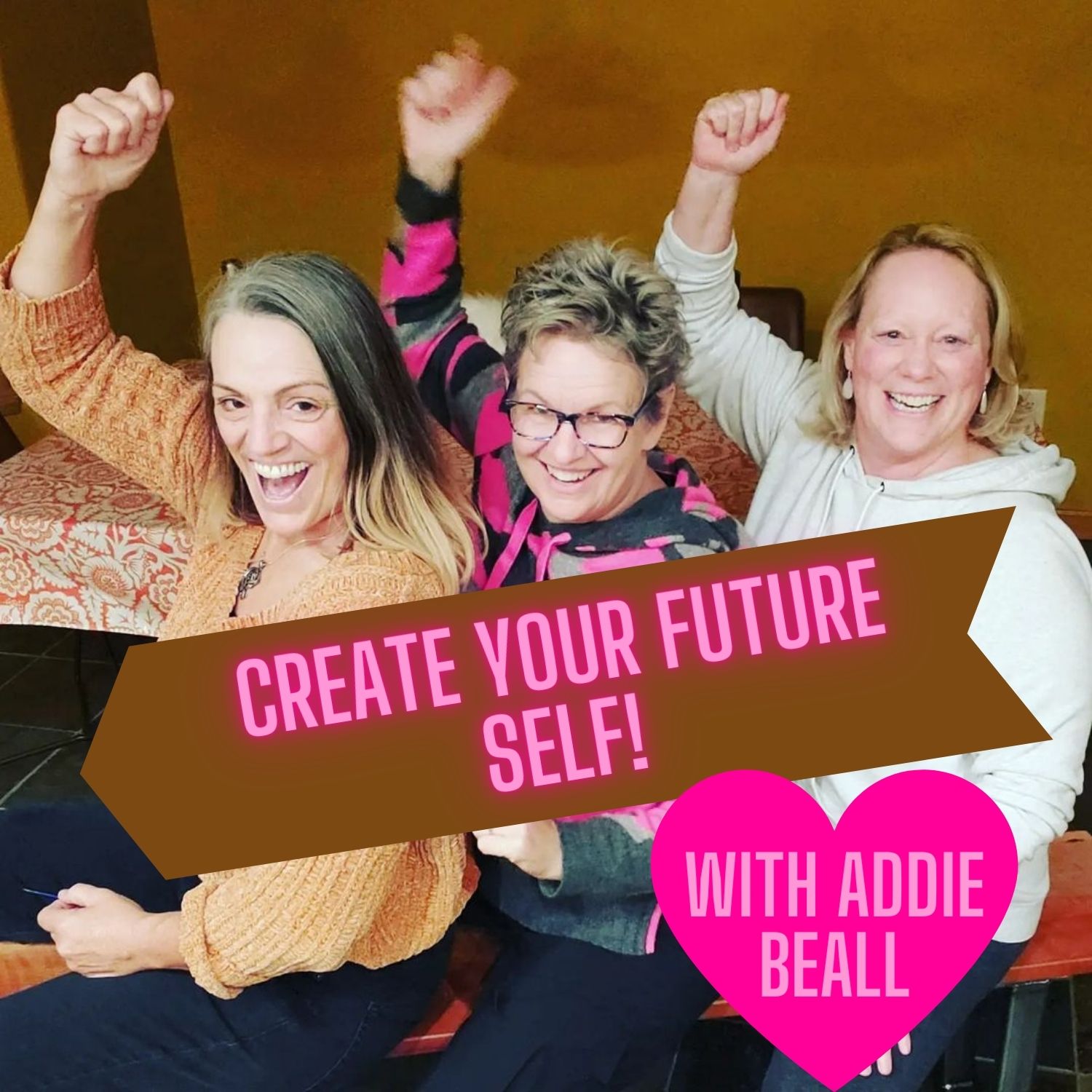 What does your future self look like? Spiritual Weight Loss Guide, Addie Beall, shares how she uses the Slayer of Namaslayer persona to create her future self.  Addie and Renee talk about their future selves and using personas to move to a new vibration. The journey to your future self starts with allowing yourself to dream and putting yourself first.
Addie Beall is a spiritual weight loss guide, podcast host, Chopra-certified meditation instructor, motivational speaker, and chief inspiration officer at Namaslayer.
Led by her core values of authenticity, fun, adventure, love, and inspiration, she uncovered her alter ego, Slayer, left her corporate job, lost 100 pounds, bought an RV, and is creating the life of her dreams. Over the past few years, she launched the MEfirst Sisterhood to guide, support, and inspire other women to discover their inner guides, find their own unique paths, and transform their lives.
Learn more about Addie at https://www.namaslayer.com/
Listen to the Heartsing Podcast at https://www.buzzsprout.com/1433275
FREE Facebook Group for Heartsing Podcast listeners to engage in the topics and learn together: https://www.facebook.com/groups/heartsing/
FREE intro to Meditation Course: https://calendly.com/addiebeall/meditation